From The Associated Press via Yahoo! News:  Two bodies believed to belong to Miss Honduras 2014 and her sister have been found buried near the spa where they disappeared six days ago, the Honduras National Police director said Wednesday.
Authorities were awaiting confirmation from forensic officials that the victims are Maria Jose Alvarado, 19, and her sister, Sofia, 23, said Gen. Ramon Sabillon.
Sabillon said Sofia's boyfriend, Plutarco Ruiz, confessed to killing the sisters and led authorities to the bodies buried in a river bank in a mountainous area of Santa Barbara, about 240 miles (400 kilometers) west of Tegucigalpa.
BYPASS THE CENSORS
Sign up to get unfiltered news delivered straight to your inbox.
You can unsubscribe any time. By subscribing you agree to our Terms of Use
They were found near La Aguagua spa, where they had gone Thursday to celebrate Ruiz's birthday.
Both women, who grew up in the area, were shot to death and appeared to have been killed the night they disappeared, Sabillon said.
"They were not very astute about assessing the people around them. They were just friendly," the sisters' mother, Teresa Munoz, told Televicentro. "They were taken out by people they hadn't known very long."
An alleged accomplice, Aris Maldonado, was also being held. Sabillon said the two men buried the bodies near the river in hopes that they would decompose quickly.
He said Ruiz apparently shot his girlfriend, Sofia, because she was dancing with another man. After a fierce argument, he pulled out a pistol and fired at Sofia first, then at Maria Jose as she tried to flee. The beauty queen was shot at least twice in the back, Sabillon said.
Munoz said Ruiz called her the following morning, acting nervous and claiming the young women had left the party in a car with some other people.
Maria Jose Alvarado was crowned Miss Honduras in April and was expected to compete in the Miss World Pageant in London next month. She was supposed to have left for London this week. A pageant representative said Honduras would not compete in the contest this year, given the tragedy.
Honduras, overrun with streets gangs and drug trafficking, has the highest murder rate in the world for a country not at war, with an estimated 90 to 95 killings per 100,000 people. It is one of Latin America's poorest countries and earlier this year was the main source of a surge in unaccompanied minors migrating to the United States, many to escape the violence.
Women and girls are increasingly fleeing Honduras and other Central American nations after being kidnapped or raped, with many of them seeking asylum in the United States.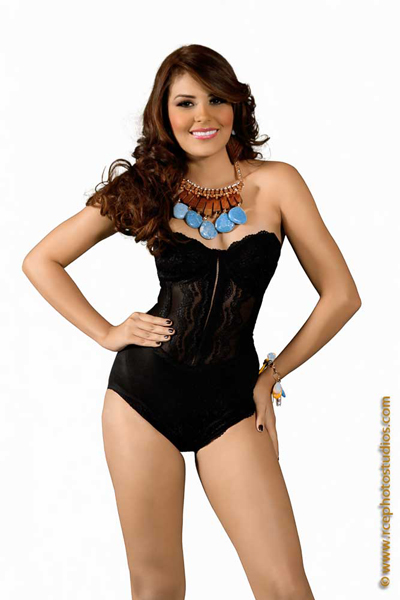 Alvarado had also worked as a model on the game program "El Show X O da Dinero" of television personality and former presidential candidate Salvador Nasrallah. He said he was very saddened by the news.
"A lot of girls die this way, but because they're not famous, it doesn't get the attention and the crimes go unpunished," Nasrallah said. "She was a girl of good principles who fell into a trap, a game with guns, and ended up a victim of a violent system."
In the South American nation of Venezuela, which also suffers from high crime, a former Miss Venezuela and popular soap-opera actress, Monica Spear, was killed along with her husband during a robbery in January while she was visiting her homeland.
Beauty queens are very popular in many parts of Latin America, where they are viewed as celebrities and often go on to become entertainers.
Documentarian, Writer, Producer, Director, Author.
Latest posts by Royce Christyn (see all)